Antique Kirsch Drapery Rods
DON'T think that all flat curtain rods are alike. The Kirsch Rod is decidedly different. Five minutes spent studying its distinctive features will reveal how the usual "rod troubles" have been absolutely eliminated—it's as modern and as far ahead of ordinary rods as the eight cylinder motor car is advanced over the vehicle of the nineties. Its many practical features are backed by 23 years of experience and use in approximately 20,000,000 homes.
The Heart of the Rod
the bracket is the heart of any rod.
the Kirsch bracket (and method of attaching the rod) is distinctly different from all others.
the bracket is invisible when the rod is in place.
the rod "tilts" instantly into place. Firm and secure — no chance to come down accidentally. But "tilts" off instantly when you want to take it down.
does away with rights and lefts—no up or down sides.Put the curtain on the rod and it's automatically "right side up"—ready for hanging.
unlike other brackets the Kirsch bracket permits one person to put up long rods from either side of wide windows — you don't have to balance on a stepladder at the middle of the window trying to attach or detach the rod to or from the brackets.
Durability Built In
Several things make Kirsch Extension Curtain Rods durable.
they have an invisible reinforcing—a doubled under edge — this gives a surplus of strength without needless weight — light but strong — they do not bend, twist or sag.
then the exquisite StippleTone design in a rich satin stripe effect — not only pleasing and distinctive, but permanent—insuring against discoloration of curtains by the hardware.finished as painstakingly as the finest automobile—three coats are sprayed and baked on. Through long years of service, they will remain like new, resisting rust even in salt air.
Kirsch Rods can be easily made to fit every window in every home you ever live in.
with Kirsch Rods you can fit the widest and narrowest windows.
Kirsch one-piece extension sections (sold everywhere) build up a Kirsch Extension Rod to any length in a simple, practical manner.
with Kirsch one-piece extension sections long rods can be built with fewer parts than any other type of extension section.
and a Kirsch Extension Rod bought in New York will match and fit exactly a Kirsch Bracket bought in San Francisco. They are universally interchangeable.
Kirsch Extension Rods last a lifetime.
Return to Drapery Decorating Home Page >>>>
Drapery Decorating
|
Choosing Drapery Fabric
|
House Draperies
|
Drapery Fabric
|
Drapery Designs and Textures
|
Buying Drapery Fabrics
|
Drapery Cleaning
|
Drapery FAQ
|
Antique Drapery Rods
|
Kirsch Drapery Rods
|
Theatrical Drapery
|
Theatre Curtains
|
Theatre Remodeling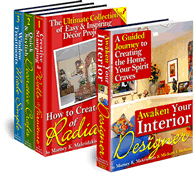 "Finally! Step-by-Step Guidebooks Show You Exactly -- With 1037 Color Photos and Illustrations -- How to Create Beautiful and Inspiring Rooms, Even If Your Time and Budget are Limited...100% Guaranteed!"
The Awaken Your Interior Designer! Collection is available for instant download. You can start decorating right away.
Click Here Now To Order By Credit Card Using Our SECURE Server! Only $27